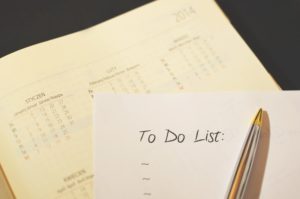 Hello readers! This post won't be specifically related to the 3-Day like the rest of the site, but it's still about setting goals and working to get to them, so I'll say it's loosely related. If you've read my site for the last couple of posts, you probably know that I have a goal to raise $2,400 dollars for the 3-Day this year but what about everything else?
In the past, I have focused on having a single resolution for the year. I have, in a lot of
cases, accomplished the resolution, but on thinking about it I realized that it kind of meant other things that I wanted to accomplish got left by the wayside. This year I've decided to do things a little differently.
Themes
This year, I've decided to focus on themes for the year and then have goals that relate to those themes. Here's the themes that I will focus on:
Create More – Consume Less
Let's deal with the last part of that first. My goal is to reduce my digital consumption of junk. Things like games, social media without a point, videos that are just killing time, etc.
Additionally, I'd like to create more things. This could be blogs, videos, or generally things outside of the digital realm in real life.
Be Present
I'm hoping that by reducing my consumption of digital junk will help me be more present in my face to face interactions with friends, family, and colleagues. Rather than sitting next to other people and staring at a screen, I hope to have more meaningful conversations. I was recently at a training class for my new job and one of the executives spoke. There was one thing that was said that really stuck with me, "Talk to every person like it's the last time you will see them on the planet."
As I said, that really stuck with me and I would like to approach my "Be Present" theme in that manner.
Be Active
To be completely honest, the past year has had a lot of things going on with job changes and travel and other things. As a result I've been sitting around a lot more than usual. I want to get active and be more healthy. I don't have a specific goal around weight or anything like that, this is really just being more active and generally feeling better.
Learn More
Learning has always been an important thing for me and with my new job it will be even more important this year. Therefore, the final theme for the year will be to learn more.
Goals
Alright, now that I've laid out what the themes are for the year, I'd like to talk about the specific goals that will help me achieve those themes. Here they are:
5,000 or 7
This goal is to either walk 5,000 steps or ride my bike 7 miles for six days as a week.
Why
By working on this goal, I will help fulfill the theme of being more active. You might also be wondering where I came up with those numbers. I wanted to set a goal that was easily attainable, either of those numbers should be achievable without a ton of time every day. Additionally, I've found that if I actually work towards a goal like this, I frequently go over that goal.
How
In order to achieve this goal, I plan to reserve 20 minutes of time every morning and late afternoon. With this time I can get 4,000 steps and the rest of the day should be easily able to finish up the daily goal without doing much more.
Game Removal
I plan to uninstall games that are on my digital devices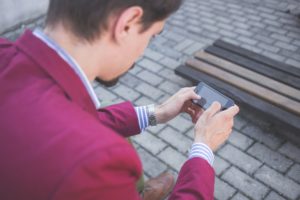 .
Why
This plays directly into my themes of consuming less and being more present.
How
This is pretty straightforward, remove games from my devices and don't re-install them.
Write Blogs
There are three different blogs that I work on: this one, samplefive.com, and a new one called NerdsOnNow.com. My goal is to create a new post on each of those every month.
Why
This will help me with my theme of creating more, but it also helps with learning more because in order to create this content I will need to continue learning. By setting a deadline, I hope to make sure that I keep up with this goal.
How
I've already started using a calendar to plan out this content. Generally speaking, each blog will have it's own week. For instance, this blog will get new content on the second week of the month, NerdsOnNow will be the third, and SampleFive will be the fourth week. I'm hoping that by defining a schedule like this, I'll be able to stay on top of this goal without overwhelming myself to get the posts written.
Complete ServiceNow Fundamentals Certification
ServiceNow, my new employer, has a certification program and I aim to attain the first level certification there.
Why
In addition to playing into my theme of learning more, gaining this certification will help me grow into my new role. I enjoy having the structure of certification to help me pick up new topics. It helps me learn something new, whether or not I actually achieve the certification itself.
How
In February I'll be going to a training class focused on this certification and part of my onboarding tasks are to continue learning. From there it's a matter of studying what I have learned to prepare for the test and taking the test.
Release the First IT Inquisition Series

A new series on the Engineering Deathmatch website called The IT Inquisition is set to release this year.
Why
Creating more is important, but I also hope that this increases the reach and audience for Engineering Deathmatch!
How
The episodes are already filmed and I have scheduled a release for mid-month so that gives me a target to shoot for to get the editing done.
Wrap-Up
Wow, that's quite a bit! Thanks for staying with me to the end of this, I'm excited about the upcoming year and am ready to see how I do with accomplishing these goals. If you see me sometime, ask how they are going!